I don't know about you but sometimes I just have to get back to basics with baking and bake a cake! Since taking part in the #GreatBloggersBakeoff this year, all my bakes seem to be related to British Bakeoff and getting more and more complicated. Sometimes it is nice just to throw a few ingredients together, and know it will work!
As we have now sadly reached the end of summer, I wanted to use the last of the summer fruits in my cake, before it is time to make way for baked apples, pumpkins and other mellow autumnal fruits. I do love desiccated coconut in a cake, and thought this might give the cake some added texture too.  
My children were also thrilled to see I had made something they would want to eat. They weren't that keen on povitica  last week…. I can't imagine why.
Recipe:
175 g butter
175 g caster sugar
175 g self-raising flour
1 tsp baking powder
3 medium eggs
50 g desiccated coconut
75 g blueberries
50 g raspberries
For the filling:
Half a 300 ml pot of double cream
Few more berries

Plus a 

handful

 of berries to decorate
Method:
1. Put the butter, sugar, self-raising flour, baking powder and eggs in a large bowl and mix using an electric whisk until smooth.
2. Add the desiccated coconut and fold it in.
3. Dust the berries with a little flour (to stop them sinking), then add to the bowl and fold in carefully.
4. Grease two 7 inch cake tins, pour half the cake batter into each one.
5. Bake at 180 degrees for 20-25 minutes until golden brown, firm on top, and a cake tester comes out clean from the centre.
6. Remove from the oven, allow to cool for 5 minutes in the tins, then turn out of the tins onto racks to cool completely.
7. Whisk the cream for around 5 minutes until it reaches the soft peak stage. Stir in the extra fruit.
8. Spread the fruit and cream on top of one of the layers, then add the second on top.
9. Place the remaining berries on top and dust with icing sugar.
The cake looks pretty enough for afternoon tea, and brightened up a dull afternoon.
If it does not get scoffed straight away (not sure why!), store it in the fridge due to the cream filling.
I am linking up with Emily at A Mummy Too and #recipeoftheweek.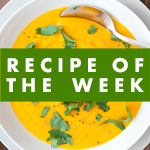 I'm also linking up with Vicki at Honest Mum's Tasty Tuesdays for the first time.
I'm also linking up with Lucy at Supergoldenbakes and #CookBlogShare.
Finally, I'm linking up with Helen at Casa Costello and Bake of the week.