Focaccia is great in the summer to have as an accompaniment to your light meals, barbecues and salads. I thought I'd add sweet blackcurrants instead and treat it almost like a fruity pizza.
I used this BBC recipe as the basis, only I used sunflower oil in the dough and didn't scatter over fine sea salt but sugar on top after baking. I made half the quantity here.
Make up your dough, leave to rise, then oil a baking sheet and press the focaccia into a flat oval or rectangle. Drizzle with sunflower oil, drop on the blackcurrants and press them down lightly. Bake for about 25 minutes at 200 degrees or until lightly brown. Remove from the oven and sprinkle over a couple of spoonfuls of caster sugar.
Ths was delicious for breakfast, picnic lunch and afternoon tea! I only managed this single photo before it was attacked….
I'm sending this post over to Lucy at Supergoldenbakes and #CookBlogShare. Visit and you will find lots of delicious recipes here:
http://www.supergoldenbakes.com/2014/07/cookblogshare-round-up-july-14-20.html
I'm also sending this bake to #recipeoftheweek with Emily over at A Mummy Too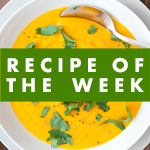 Finally, I'm also sending this over to Casa Costello's Bake of the Week where I have seen lots of inspiring recipes already!